Introduction
In our current moment, Sara Ahmed (2012, 51) writes, we inhabit institutional lives in which "diversity as a term seems ubiquitous." With properties ranging from "official policy statements" to "a repertoire of images" that commonly circulates in our cultural imaginaries, the political and institutional language of inclusion has become an everyday fixture in our understandings of governance, economic life, and social movements today (52). Many have begun to usefully critique how corporate diversity, equity, and inclusion initiatives (DEI), or other kinds of state-led multicultural inclusion and reconciliation policies, have become normative and ultimately depoliticizing. For example, education scholars like Angelina E. Castagno (2014) note how diversity programs in fact reinforce "mechanisms of whiteness" and "justify the status quo" while curating an outward veneer of equality and compassion; while others focusing on racial capitalism (Melamed 2015) or political economy (Michaels 2007) argue how emphasis on DEI programs can detract from addressing economic inequality and defer the possibility of larger structural change. At the same time, conservative politicians in the United States, like Ron DeSantis, have pushed to ban diversity initiatives at state universities, disavowing historical inequalities and appealing to the idea that DEI programs constitute discriminatory "political agendas" intertwined with critical race theory and gender studies in their supposedly unnecessary and "divisive" character. In the face of such multifaceted critiques, can ethnographic work and anthropological theorizing direct us toward new ways of navigating out of our current impasse?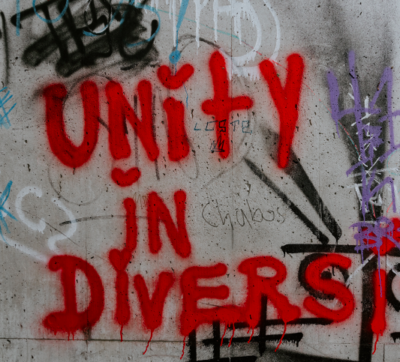 This curated collection, entitled "Cultures of Diversity & Inclusion: Anthropological Disruptions," pulls from the American Ethnologist archives in order to bring to life a wide range of histories, geographies, and experiences of political inclusion/exclusion that may go unnoticed by the conventional purview of Euro-American institutional critique. In bringing a properly anthropological perspective to bear on these phenomena, the intent of this collection is to consider translocal, transdisciplinary cases of "diversity work" and similar inclusionary practices for how they complicate our understanding of institutional practices around the world. Without such work, we may misrecognize the scale as well as the variability of the political logic at hand in dominant inclusionary practices.
To explore this question, the Cultures of Diversity & Inclusion collection pulls from an expansive archive of anthropological research, fielding ethnographic worlds not necessarily coterminous with Euro-American institutional cultures of "diversity work," but perhaps "good to think with" alongside their operation. In my own dissertation research, I am grappling with one such peripheral term—"participation"—as it emerges in Taiwan. Namely, I am following the explosive rise in funding for "participatory design" movements across multiple sectors of the government (also known as "co-design" in many circles), and tracking these government ministries' desires to include minoritized populations (variously rural, elderly, or Indigenous) in the making of new medical, agricultural, and urban technologies (see Kelty 2020). The motives of these initiatives are varied: some are statistical and biopolitical (e.g. rectifying Indigenous life expectancy gaps), while others are economic (e.g. allowing farmers to partake in participatory design classes to propagate local knowledge and boost crop yields).
In many cases, my interlocutors resourcefully circumvent or reinvent the scope of these policies, contesting the idea of participation or inclusion as an achievement unto itself, and instead re-situating it as an opening onto other political demands. For example, many Amis Indigenous groups along Taiwan's eastern seaboard have seized upon the resources provided by new "participatory health" clinics—meant to house medical resources and classes for the community—and instead have transformed them into community centers for the transmission of folklore, language education, and political coalition-building, well exceeding the bureaucratic parameters of the state.
While such disruptions of bureaucracy have been facilitated by the particular climate of Taiwanese politics, such worldmaking gestures to the possibility for deep ethnographic engagement, creative theorizing, and political action in reshaping the common sense that defines the many liberal multicultural regimes in which anthropologists reside and work. From language diversity programs (Nelson and Rosa 2015) to multicultural schooling initiatives (Shange 2019), anthropologists have demonstrated how communities can push against the often-depoliticizing motives of diversity work in global contexts. In so doing, they reveal the crucial practices of tinkering, planning, and disrupting that can gesture toward, and enact, worlds of relation beyond our "multicultural impasse" (Tang 2016).
The first section of this collection, "Multiculturalism, Marginality, and Refusal," features three investigations into inclusivist and assimilationist practices brought about by policy changes in Mexico, Ethiopia, and Israel. The ambiguous spaces produced by inclusionary movements have allowed for the newfound expression of Indigeneity in Mexico, as Fernando Armstrong-Fumero writes; on the other hand, Andreas Hackl's research on middle-class Palestinian citizens in Tel Aviv reveals the creative tactics used by dispossessed populations to navigate respectability politics for survival in Israel's settler-colonial landscape. Marco di Nunzio argues that class violence in Ethiopia is often perpetuated through outwardly facing inclusive acts, such as cheap housing and free education, with little chances for upward mobility.
The second section of this collection, "Humanitarianism, Biodiversity, and the Ethics of Inclusion," inquires into a range of practices in humanitarian and scientific settings that are newly put into conversation with "diversity work" in corporate and academic institutions. By extending "diversity work" outward to analyze these settings, we can ascertain the ways diversity work mutates as it comes to fulfill a wide range of political ends. Miriam Ticktin's well-known article on the fraught politics of inclusion and exclusion that define French humanitarian policies is put into conversation with Seth Holmes and Heide Castañeda's exploration of Germany's "refugee crisis" and its demarcation of "deserving" refugees versus "undeserving" migrants. On the other hand, Carole McGranahan elaborates an anthropology of refusing inclusionary regimes, as she details the livelihoods of Tibetan refugees who refuse citizenship in South Asia as a way of sustaining Tibetan sovereignty claims. Cori Hayden's investigation usefully illustrates how political idioms of inclusion and exclusion may also be thought alongside bioprospecting agreements and corporate resource extraction in Mexico and Latin America.
Finally, "Futures of Diversity Work in Academic and Institutional Life" gathers ethnographic explorations that reflect on the state of diversity initiatives in education and academic labor today. Riaz Tejani notes that a "racialized professional dualism" or "apartheid model" has come to inform the separation of "free-market" versus diversity recruitment students in professional law programs. Meanwhile, Andrea Flores draws our attention to undocumented students seeking financial aid from private schools in the absence of government aid, producing complex assemblages of institutional and national inclusion based on academic achievement. Last but not least, Jelena Golubović, Kathleen Inglis, and Cheyanne Connell write on the gendered divisions of labor that continue in scholarly publishing today, reminding us of the need to examine the ways that inequalities continue to be reproduced in and through the era of "diversity work."
Ultimately, this collection aims to not only document the ways in which inclusionary practices can reproduce hierarchies (by now a familiar line of critique); instead, it hopes to use ethnographically attuned, globally salient perspectives to draw attention to the specific runaway worlds produced by diversity work and the concrete means by which communities come to receive, question, or transform its claims. In so doing, this collection dialogues with scholarship dissecting the fraught politics of "decolonizing anthropology" (Harrison 1991; Gupta 2022), and likewise beckons toward the need for producing and enacting relations beyond our contemporary impasse.
Collection
Multiculturalism, Marginality, and Refusal
A heritage of ambiguity: The historical substrate of vernacular multiculturalism in Yucatán, Mexico
FERNANDO ARMSTRONG-FUMERO
Immersive invisibility in the settler-colonial city: The conditional inclusion of Palestinians in Tel Aviv
ANDREAS HACKL
Marginality as a politics of limited entitlements: Street life and the dilemma of inclusion in urban Ethiopia
MARCO DI NUNZIO
Humanitarianism, Biodiversity, and the Ethics of Inclusion
Where ethics and politics meet: The violence of humanitarianism in France
MIRIAM TICKTIN
Refusal as political practice: Citizenship, sovereignty, and Tibetan refugee status
CAROLE McGRANAHAN
Representing the "European refugee crisis" in Germany and beyond: Deservingness and difference, life and death
SETH M. HOLMES, HEIDE CASTAÑEDA
From market to market: Bioprospecting's idioms of inclusion
CORI HAYDEN
Futures of Diversity Work in Academic and Institutional Life
Professional apartheid: The racialization of US law schools after the global economic crisis
RIAZ TEJANI
Forms of exclusion: Undocumented students navigating financial aid and inclusion in the United States
ANDREA FLORES
Gendered disruptions in academic publishing during COVID-19: Uncovering invisible labor at an anthropology journal
JELENA GOLUBOVIĆ, KATHLEEN INGLIS, CHEYANNE CONNELL
References 
Ahmed, Sara. 2012. On Being Included: Racism and Diversity in Institutional Life. Durham: Duke University Press.
Castagno, Angela E. 2014. Educated in Whiteness: Good Intentions and Diversity in Schools. Minneapolis: University of Minnesota Press.
Flores, Nelson and Jonathan Rosa. 2015. "Undoing Appropriateness: Raciolinguistic Ideologies and Language Diversity in Education." Harvard Educational Review 85(2): 149-171.
Gupta, Akhil and Jessie Stoolman. 2022. "Decolonizing US anthropology." American Anthropologist 124(4): 778-799.
Harrison, Faye V. 1991. Decolonizing Anthropology: Moving Further Toward an Anthropology for Liberation. Arlington, VA: American Anthropological Association.
Kelty, Christopher. 2020. The Participant: A Century of Participation in Four Stories. Chicago: University of Chicago Press.
Melamed, Jodi. 2015. "Racial Capitalism." Critical Ethnic Studies 1(1): 76-85.
Michaels, Walter Ben. 2007. The Trouble with Diversity: How We Learned to Love Identity and Ignore Inequality. New York: Macmillan.
Shange, Savannah. 2019. Progressive Dystopia: Abolition, Antiblackness, and Schooling in San Francisco. Durham: Duke University Press.
Tang, Amy C. 2016. Repetition and Race: Asian American Literature After Multiculturalism. Oxford: Oxford University Press.
Aaron Su is an AES intern and a PhD candidate in Anthropology at Princeton University. His dissertation traces how experimental design movements—calling for the participation of elderly, rural, and Indigenous communities in the making of new technologies—are transforming fields as far-flung as healthcare, environmental remediation, and Indigenous politics across Taiwan and China.