The AES Editorial Intern Team debuted at the AES spring meeting in 2016. The team works with AES Digital Content Editor Katie Kilroy-Marac to introduce new features and conversations to our website and social media. We welcome your ideas, and each year will invite applications for other graduate students to join us.
Editorial Interns
Gabrielle Cabrera is a first-year PhD student in Anthropology at Rutgers University. Gabrielle completed her BA at University of California, Merced where she was surrounded by a community of activists and scholars who encouraged her to think deeply and critically about teaching for justice, politics of (mis)recognition, and diversity discourse. Her work examines citizenship, the political economy of diversity discourse, questions of solidarity, and the neoliberalization of universities. Specifically, she aims to center the "Dreamer" narrative by interrogating how universities deploy and commodify the undocumented experience. Gabrielle grounds analysis in critical feminist and decolonizing methodologies and hope that such approaches provide alternative ways for researchers interested in migrant "illegality," specifically, those who fit the "Dreamer" criteria, a guideline to shift away from reinforcing the "good immigrant" or "model minority" narrative.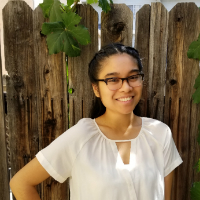 Kymberley "Kym" Chu is an Anthropology PhD student at Princeton University. Previously, she interned at the Pulitzer Center on Crisis Reporting and worked as a freelance journalist in Malaysia covering environmental histories of displacement. Her doctoral research focuses on One Health as an anthropocentric construct and considers how animal diseases such as African Swine Fever are addressed in different workplaces geographically adjacent to palm oil plantations. Kym plans to conduct ethnographic fieldwork on the lives of domesticated and wild pigs in Malaysia, who are usually villainized as "colonial pests." She hopes to write more on animal histories shaped by capitalism and colonialism.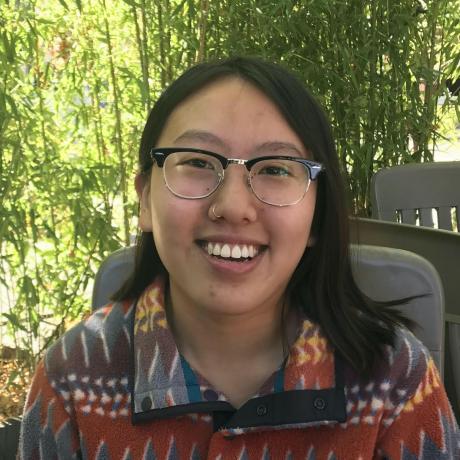 Kaito Campos de Novais is a Brazilian illustrator, a first-year PhD student in Cultural Anthropology, and a Fulbright-CAPES Scholar at the University of Oregon. He holds a bachelor's degree in Social Communication/Journalism and a master's in Social Anthropology from the Universidade Federal de Goiás. Before starting his doctorate, he worked as a teacher of Journalism at Faculdade Sul-Americana, in his hometown Goiânia. His artistic and academic works focus on LGBTQ+ activism, decoloniality, visual anthropology, gender, sexuality, and race. Since 2015, he investigates social movements of mothers of LGTBQ+ people who denounce human rights violations in Brazil. Kaito is an activist-engaged researcher committed to fight for social justice and to embrace saberes from historically marginalized contexts.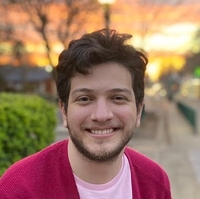 Alexandra Dantzer is a second year PhD student in Cultural Anthropology at the University of Pittsburgh. Alexandra Dantzer's dissertation research is an ethnographic study of insomnia in Belgrade, Serbia. She is particularly interested in the ways in which diverse encounters with sleeplessness map onto the broader experience of temporality of the late-capitalism changes in Serbia. In her research the changing politics of sleep, and the experience of people caught amid these shifts serve as a prism for investigating the connection between the macro-processes of economic and ethical change and subjectivity. Before starting her PhD Alexandra was engaged in Visual Anthropology as a film-maker, but also writing theoretically about film in general. In addition to that she is fascinated with sound studies, soundscapes and the diverse ways in which people interact and shape their sonic environments. In her research she is using diverse methods, such as sleep diaries, vlogs, graphic time-mapping etc. Her broader interests revolve around questions of subjectivity and selfhood, temporality, political anthropology, phenomenology, experimental methods in anthropology.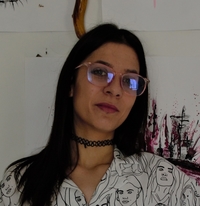 Ipsita Dey is a third year Ph.D. candidate in Anthropology at Princeton University, where she is also pursuing a Graduate Certificate in Environmental Studies. For her dissertation research, Dey is studying how Indo-Fijian sugarcane farmers theologically construct, colloquially articulate, and politically narrativize their cosmological and spiritual relationship with the Fijian landscape. Her interdisciplinary research project is informed by her studies in: diaspora studies (Indian Yoga Philosophy and Practice Fellow at the Office of Religious Life at Princeton University); Hindu theology (Graduate Research Fellow at the Center for Study of Religion at Princeton University); digital humanities methods (Graduate Research Fellow at the Center for Digital Humanities at Princeton University); and visual anthropology/documentary filmmaking (Graduate Research Fellow at the Visual Ethnography Lab at Princeton University). In addition to her dissertation research, Ipsita has been funded by the Humanities Council at Princeton University to study how religious chaplaincy has transformed during the COVID-19 pandemic and the era of Zoom sermons/ministries. Prior to graduate school, Ipsita earned a Bachelors of Science degree in Microbiology, Immunology, and Molecular Genetics (College Honors) at UCLA, where she also minored in Anthropology and was a Lemelson Anthropological Honors Scholar. In her free time, Ipsita enjoys surfing, MMA-style boxing, and playing the piano.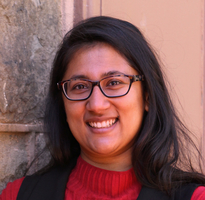 Bryan Dougan is a PhD student in the Department of Anthropology at the University of North Carolina-Chapel Hill. His ethnographic work considers the ways in which humanitarian and global health knowledge and standards shape the practices surrounding psychiatric care in Dar es Salaam, Tanzania. Taking the urban as the site of psychiatric practice, his project seeks to examine how patients, families, doctors, and global health researchers grapple with providing care and conducting research in a rapidly developing African city. Originally from Baltimore, he holds a bachelor's degree from Franklin & Marshall College and a master's in public health from Johns Hopkins University.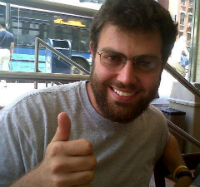 Paige Edmiston is a PhD student in the Department of Anthropology at the University of Colorado, Boulder. Her research focuses on how digital technologies are impacting the U.S. medical system and the implications of this "digital health transformation" for access and equity. She is currently working on a project about the first patient-led, open-source nonprofit to seek the Food and Drug Administration's clearance for a medical device. Prior to graduate school, Paige worked with startup companies developing new medical devices and digital health technologies. Originally from Seattle, she received a bachelor's degree from the University of Washington.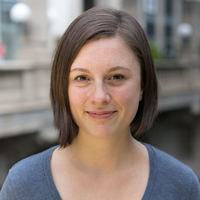 Melanie Ford Lemus is a PhD Candidate in the department of anthropology at Rice University. Her dissertation examines the territorial politics of urban conservation initiatives for a landform that expands nearly half of the city's terrain known as los barrancos (ravines) in Guatemala City. During her fieldwork, she worked alongside private and municipal architects as they constructed ecological parks as well as documented community mapping and water projects by settlement communities in ravines. Broadly, Mel's dissertation traces the inequalities in the design and presentation of public space and goods as they are conditioned by a ravine's earthly geometry and by administrative neglect that results from the instability, marginality, and violence of the 20th century. Mel enjoys writing for public and open-source outlets and creative projects that translate and share ethnographic insight.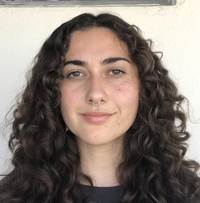 Christina Kefala is a PhD student at the University of Amsterdam (Department of Anthropology) under the ChinaWhite project. Her research focuses on whiteness in China's transnational and entrepreneurship sector. Her project focuses on different aspects of entrepreneurship and whiteness in China such as female entrepreneurs, sustainable start-ups, tech start-ups and creative businesses. The study area of her research consists of Shanghai city, a familiar place to her as she obtained her master's degree in Sociology from Fudan University in Shanghai, China. Originally from Greece she holds a bachelor's degree in Social Anthropology from Panteion University of Social and Political Sciences in Athens. Christina's other interests include photography, ethnographic filmmaking and traveling.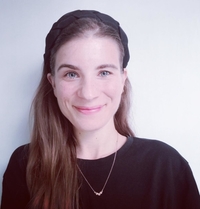 Adam Kersch is a PhD candidate in sociocultural anthropology at the University of California, Davis. His dissertation explores transformations in the relationship between race and biopolitics, focusing on infectious disease outbreaks and vaccinations over the past 200 years in Sheet'ká Ḵwáan (Sitka, Alaska). He suggests that politicized whiteness has shifted during the course of Russian and US colonialism – from that which sought biopolitical control through infectious disease prevention to a political matrix that undermines community cohesion and denies the pandemic's existence. Working with approval from Sitka Tribe of Alaska's Tribal Council, Adam's research aims to remain academically and publicly engaged.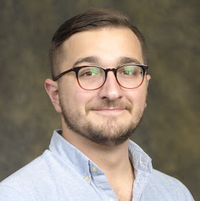 Aminata Ndow is a second year PhD Student in the Department of African and African American Studies and the Department of Anthropology at Harvard University. Originally from Belgium, she holds a BA in History from the University of Antwerp and a MA in History from Ghent University. Growing up in Belgium to a Belgian mother and a Gambian father prompted her to co-found Black History Month Belgium during her time at University. Her research interests include violence and trauma, death and dying, mourning and bereavement, human rights, transitional justice, memory politics, exhumation politics, post-conflict coexistence, civil society, civilian resistance and epistemology, and research ethics. Aminata's current research broadly explores the dictatorship and transitional justice era in The Gambia (1994-present). Specifically, she studies the affective and political responses to summary executions and enforced disappearances in The Gambia. In her free time, she enjoys plant-based cooking, exploring museums and art galleries, vintage and second-hand shopping, watching old, independent and/or foreign films, and spending time in nature.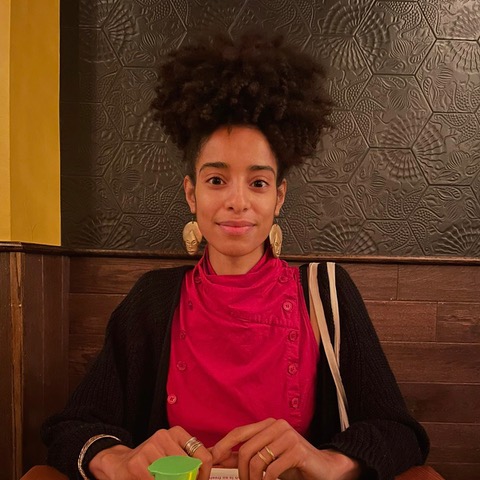 Dima Saad is a PhD candidate in Anthropology and History at the University of Michigan, Ann Arbor. Her research interests include material culture, memory-work, historiography, and heritage. Her dissertation explores Palestinian collections and archives, and it also presents a study of Palestinian embroidery work based on her fieldwork in Jordan. Dima holds an MA degree in Sociocultural Anthropology from the University of Toronto, and an MA degree in Anthropology and History from the University of Michigan.
Verónica Sousa is an Azorean-American PhD candidate in Medical Anthropology at the Institute of Social Sciences, University of Lisbon. She has her BA in Anthropology from UC Berkeley, her Master's in Anthropology with a certificate in Gender and Sexuality Studies from The New School for Social Research, and she studied Anthropology at Princeton University prior to her doctoral program in Portugal. Her doctoral research project concerns the negotiations between care and harm with a focus on the politics of touch in elder care during the COVID-19 pandemic and its aftermath in Lisbon nursing homes. She is interested in how age, gender, sexuality, race, disability, and class are entangled in these negotiations, and how institutionalization and medical technologies mediate social relationships therein.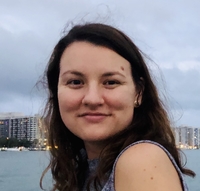 Aaron Su is a second-year PhD student in the Department of Anthropology at Princeton University. His research interests center in and around China, and they span from new Chinese medicine-based technologies to urban ecological planning. At the crossroads of medical and environmental anthropology, Aaron's work explores concerns in the domains of technopolitics, embodiment, urban studies, critical race and ethnic studies, sensory politics, and visual ethnographic methods. With AES, he is particularly excited to be building off of his previous experience in editorial settings. Prior to graduate school, Aaron earned a BA in Anthropology from Columbia University.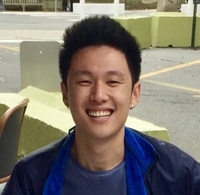 Salwa Tareen is a doctoral student in sociocultural anthropology at Boston University. Her dissertation focuses on urban disaster and Islamic charity in Karachi, Pakistan. Specifically, she explores how Karachiites utilize charitable giving to address everyday disasters of infrastructure and governance. In the absence of formal avenues of redress, charitable organizations provide a vital safety net for residents and an outlet for their frustrations. For this reason, she considers the material and ethical dimensions of charity as a means of attending to one another and the city itself. In addition to her academic work, Salwa is an arts organizer, poet, and essayist.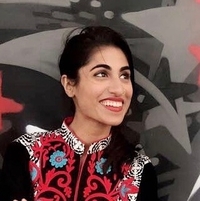 Magdalena Zegarra Chiappori is a PhD candidate in Anthropology at the University of Michigan, Ann Arbor. Currently, she is in her seventh year and is writing her dissertation on the elderly abandoned in Lima, Peru. Magdalena's work explores how older adults in the Peruvian capital come up with inventive ways to craft their lives in the midst of family abandonment, a neoliberal global order that renders them as expendable, and structural violence due to the poverty and marginalization these men and women experience. Before being a student at the University of Michigan, she studied Religion at Harvard Divinity School. She also holds a BA in Hispanic Literature from Pontificia Universidad Catolica del Perú, in Lima, from where she originally is.