Chicago, IL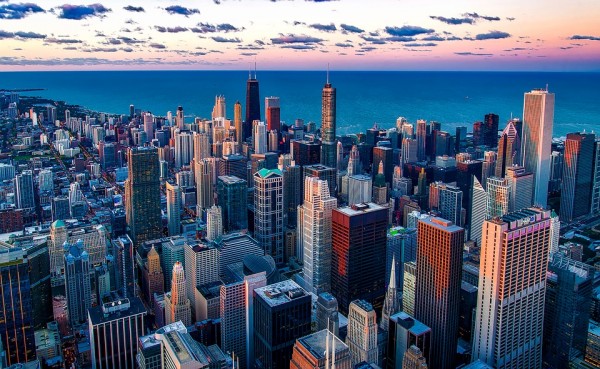 AES Invited Sessions for 2013
BEYOND THE HISTORIC TURN: TOWARD AN ANTHROPOLOGY OF HISTORY; organized by Charles Stewart (University College London) and Stephan Palmie (University of Chicago)
ETHNOGRAPHY AND JOURNALISM: SHARED IDEALS, NEW FORMATS; cosponsored by Society for Urban, National and Transnational/Global Anthropology; organized by Anne Kirstine Hermann (University of Southern Denmark) and Hans Lucht (University of Copenhagen)
THE AWKWARD RELATIONSHIP REVISITED; cosponsored by Association for Feminist Anthropology; organized by Jessica A Johnson (University of Cambridge), Omotayo T Jolaosho (University of California, Merced) and Debarati Sen (Kennesaw State University, Kennesaw State University and Kennesaw State University)
ROBOPROCESSES; cosponsored by Association for Political and Legal Anthropology; organized by Hugh Gusterson (George Mason University) and Catherine Besterman (Colby College)
CHANCE ENCOUNTERS, VITAL CONJUNCTURES AND UNCOMMON DESTINATIONS: NEW APPROACHES TO MIGRATION RESEARCH IN A MOBILE WORLD; cosponsored by Society for Urban, National and Transnational/Global Anthropology; organized by Karen Fog Olwig (University of Copenhagen) and Karen Valentin (Aarhus University)
Other events:
AES Business Meeting at the Chicago AAA Meetings
Please join us at AESs business meeting, Saturday, November 23 at 12:15 pm (Chicago Hilton Salon A-4) for a panel discussion on "Austerity, Resilience and the Politics of Poverty" (panelists Erica Bornstein, Phil Parnell, and Ida Susser) and to honor the winner of the Sharon Stephens Prize. See flyer here.
The panel discussion is on the following: As inequality ramps up globally, the new politics of austerity reduces government's role in supporting the poor, seeking instead to encourage responsibility. This distinguished panel will discuss ethnographies of the urban poor to consider the possibilities of resilience and the effects of austerity in combating contemporary urban poverty.
AAA Faculty-Student Workshops: Deadline Oct. 1
AES will sponsor five faculty-student workshops at the Chicago AAA meetings. Student applications are due October 1 and participants will be selected based on first come/first served and workshop suitability. For information. See flyer here or contact AES's graduate student representative Jessica Hardin (Brandeis U) at jahardin@brandeis.edu . Workshop themes are: "Ethnography Revisited: Composing the Field, Crafting Problem-Spaces for the 21st Century"; "Ethnographic Writing"; "The Challenges and Pitfalls of Militant Ethnography"; "Religious Publics and Modes of Publicity"; and "Dangerous Dialogues? Engaging Undergraduates in Crucial Debates of Our Time."
Emerging Leaders in Anthropology Program: Deadline Oct. 10
The National Association of Student Anthropologists (NASA), in partnership with AAA, AES, AFA, and ABA, announces a competition for the 2013 Emerging Leaders in Anthropology Program (ELAP). Deadline October 10. Program participants will receive training in AAA and NASA governance, contemporary issues in anthropology on this year's selected tracks, mentoring from anthropologists engaged in participants' area of interest, and will attend a special meeting at the AAA Chicago meetings. See info here and at http://www.studentanthropologists.org/.