Truth and Responsibility
November 17-21, 2021
Baltimore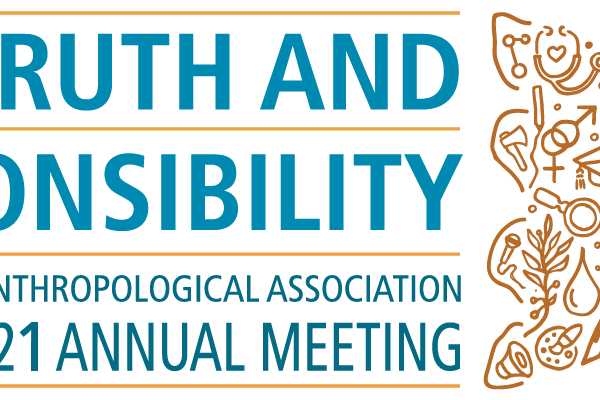 The 2021 AAA annual Meeting was held in-person in Baltimore, Nov. 17-21 and online with many Virtual and Hybrid Sessions, Events and Activities. AES sponsored and co-sponsored several sessions, a Distinguished Lecture, a Community Engagement Event, a Speed Mentoring Event and will offer workshops in January 2022 (TBA).
Distinguished Lecture: Theory as Ethics by Carole McGranahan
To theorize is to make an argument, to make sense of the world, to name and create. It is to stake a claim in and about the world. This can be an ethical act. As we reassess theory in and for each political moment, how and when do ethics enter the conversation? What are our responsibilities to speak not only truth to power, but also ethics to theory?
Discussants: Naveeda Khan, Christopher Loperena, and Shanti Parikh
The Lecture was delivered simultaneously In Person at the AAA meetings in Baltimore, November 18, 2021 at 8:30 PM EST AND as a livestream Zoom Webinar at the same time. Youtube link will be uploaded soon.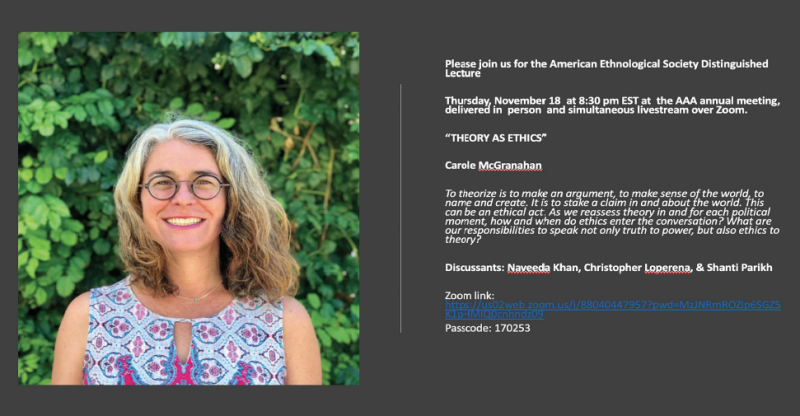 Right to the City: Baltimore Activists Talk Back to the Field
The goal of this event was to collectively map historic inequality, race policies, and disinvestments in Black neighbourhoods in Baltimore and to envision more equitable and sustainable futures. Anthropologists engaged in Q&A with speakers after the discussion in order to think through how anthropology – and the university more generally – has failed. What will anthropology (or broader social sciences) do for the issues that are raised in this conversation? How can we craft a more holistic vision of anthropology that addresses the needs of the most disenfranchised communities and works alongside/in solidarity with grassroots organisers? Robbie Shillian (Political Scientist, Johns Hopkins University) moderated the discussion.
WATCH THE FULL EVENT HERE: https://www.youtube.com/watch?v=xj1aSgLpgOs
Other AES events at the AAAs
Thursday
Turning the Blind Eye? Ignorance, Inordinate knowledge and Anthropology, Cosponsored Session w. SLA
On the Ordinary in the Administration of Mass Death – Discussing Richard Rechtman's Living in Death: Genocide and Its Functionaries, Cosponsored Session w. APLA
Modernity's Resilience? Infrastructure, Intermediaries, and Anachronistic Futures (Part I), Cosponsored w. Anth & Env
Friday
Ecologies of Prediction. Oral Presentation (Virtual). Co-sponsored w/ Anth & Env
Saturday
Anthropology off the Shelf Redux: Multimodal Tools for 21st Century Social Action, Cosponsored w. SANA
Embodying Praxis: Everyday Work Toward a Liberatory Anthropology, Cosponsored w. SCA