The current pandemic landscape is of unprecedented global scale, ushering in what is being called "a new normal," and bringing with it new social organization, living strategies, and a hypervisibility to structures of inequality. Responses to the spread of COVID-19 and its ramifications vary greatly from nation to nation and at levels of response – governmental, community, individual. Out continuing to work or sequestered at home, we may be wondering what certain state imposed quarantine and pandemic orders imply for post-quarantine times, for oppressed portions of our communities and national populations, for the environment, economy, and politics, and how to make sense of local, national, and international flows of information, fear, resources, support, and illness.
Assembled in this curated collection is a selection of articles from the American Ethnologist archives that, while not providing answers to the current global pandemic landscape, can perhaps offer ethnographic windows into various epidemic contexts and experiences across time, space, and lines of inequality. These ethnographic windows look into various aspects of global epidemics that receive vastly differing degrees of international visibility including cholera, HIV/AIDS, dengue fever, SARS, avian influenza, and botulism among others.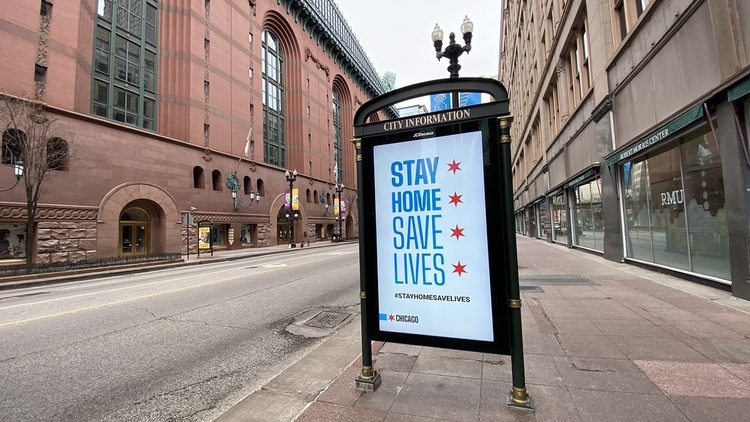 The articles in this curated collection speak to many questions and fears circulating during contemporary pandemic times. The first cluster of articles, "Conspiracy, rumor, and media narratives: making sense with epidemic fear," brings together four articles by Briggs (2008), Fong (2008), Goldstein & Hall (2015), and Kroeger (2008). The authors of these articles, while dealing with contexts as radically different as SARS epidemics and an outbreak of what was labeled "mass hysteria," nonetheless all focus attention on the power of discourse and fear in epidemic contexts. Taking the form of conspiracies, media narratives, and rumors, the authors highlight the immense power information (and misinformation) has in shaping knowledge, responses, and social divisions effecting diagnosis, distribution of necessary resources, (de)humanization of effected populations, and overall public atmospheres.
The second cluster of articles, "Living in Epidemics: strategies, survival, and ways of knowing," puts into dialogue three articles that give ethnographic insight into everyday strategies of survival and practice that emerge during epidemic moments. Brada (2013), Boellstorff (2009), and Porter (2013), respectively, demonstrate how epidemic contexts raise challenges for those living with disease in their bodies, homes, and landscapes. From adapting local strategies for communicating diagnosis, to reclaiming identity and selfhood amongst those "marked" by disease, to rethinking what it means to live with and amongst other people and other species, these articles collectively challenge us to consider what contemporary adaptations and rethinking will solidify into the so-called "new normal"?
Third is a cluster of articles that speak to the activation of state and national structures of biopower and response in epidemic moments. "The state and governmental responses: epidemics and "biological threats"," brings together three articles by Samimian-Darash (2009), Zeiderman (2013), and Dunn (2008), that problematize the impacts of citizenry, threat, and health disparity through biopower in Israel, Colombia, and Georgia, respectively. This cluster bridges into the fourth which centers on epidemics in colonial/post-colonial contexts. Like the preceding cluster, "Epidemics amid colonial, post-colonial, and imperialist contexts" brings together articles by Stevenson (2012) and Harkin (1994) that turn a critical gaze to the impacts structures of oppression have in shaping bodies and governmental response to disease and epidemics. These articles, read alongside those in the preceding cluster, emphasize the disproportionate negative effect epidemics have on those in disadvantaged populations and the relation of the state in perpetuating and even exacerbating such divisions, the likes of which is becoming ever more visible across current COVID-19 pandemic landscapes.
The final cluster speaks to myriad global interconnections and flows of resources, information, biological material, and social movements that emerge with and through epidemics. Featuring articles by Nading (2015), Susser (2011), Robins (2009), Redfield (2013), and Petryna (2008), "Global Humanitarianism, information flows, and social movements" highlights the double-edged sword that is globalized epidemic flows, the interconnected nature of global epidemics allowing for both the emergence of vaccines, cures, and the movement of necessary resources to populations in need while simultaneously serving to exacerbate systems of global inequality.
As a whole this curated collection can hopefully provide a window outside of our own homes and contexts during a moment of unprecedented global isolation into the experiences of epidemics across space and time. Not meant to be prescriptive to contemporary times, this collection can instead guide our lines of inquiry and help to provide fertile grounds for the shaping of our quarantine and post-quarantine gazes as we move (or rather remain stationary) forward.
References
Boellstorff, Tom. 2009. "Nuri's Testimony: HIV/AIDS in Indonesia and Bare Knowledge." American Ethnologist, 36(2): 351-363. https://doi.org/10.1111/j.1548-1425.2009.01139.x
Brada, Betsey Behr. 2013. "How to do Things to Children with Words: Language, Ritual, and Apocalypse in Pediatric HIV Treatment in Botswana." American Ethnologist, 40(3):437-451. https://doi.org/10.1111/amet.12031
Dunn, Elizabeth Cullen. 2008. "Postsocialist Spores: Disease, Bodies, and the State in the Republic of Georgia." American Ethnologist, 35(2): 243-258 https://doi.org/10.1111/j.1548-1425.2008.00032.x
Harkin, Michael. 1994. "Contested Bodies: Affliction and Power in Heiltsuk Culture and History." American Ethnologist, 21(3): 586-605 https://doi.org/10.1525/ae.1994.21.3.02a00070
Nading, Alex M. 2015. "Chimeric Globalism: Global Health in the Shadow of the Dengue Vaccine." American Ethnologist, 42(2): 356-370 https://doi.org/10.1111/amet.12135
Petryna, Adriana. 2008. "Ethical Variability: Drug Development and Globalizing Clinical Trials." American Ethnologist, 32(2): 183-197 https://doi.org/10.1525/ae.2005.32.2.183
Porter, Natalie. 2013. "Bird Flu Biopower: Strategies for Multispecies Coexistence in Việt Nam." American Ethnologist, 40(1): 132-148 https://doi.org/10.1111/amet.12010
Redfield, Peter. 2013. "Commentary: Eyes Wide Shut in Transnational Science and Aid." American Ethnologist, 40(1): 35-37 https://doi.org/10.1111/amet.12003
Robins, Steven. 2009. "Humanitarian Aid Beyond "Bare Survival": Social Movement Responses to Xenophobic Violence in South Africa." American Ethnologist, 36(4): 637-650 https://doi.org/10.1111/j.1548-1425.2009.01200.x
Samimian-Darash, Limor. 2009. "A Pre-Event Configuration for Biological Threats: Preparedness and the Constitution of Biosecurity Events." American Ethnologist, 36(3): 478-491 https://doi.org/10.1111/j.1548-1425.2009.01174.x
Stevenson, Lisa. 2012. "The Psychic Life of Biopolitics: Survival, Cooperation, and Inuit Community." American Ethnologist, 39(3): 592-613 https://doi.org/10.1111/j.1548-1425.2012.01383.x
Susser, Ida. 2011. "Organic Intellectuals, Crossing Scales, and the Emergence of Social Movements with Respect to AIDS in South Africa AES Presidential Address for 2008." American Ethnologist, 38(4): 733-742 https://doi.org/10.1111/j.1548-1425.2011.01333.x
Zeiderman, Austin. 2013. "Living Dangerously: Biopolitics and Urban Citizenship in Bogotá, Colombia." American Ethnologist, 40(1): 71-87 https://doi.org/10.1111/amet.12006
Grace A. Carey is an AES intern and a doctoral candidate in the Department of Anthropology at Princeton University. Her work follows a Catholic utopian movement from the United States Midwest to the Florida Everglades, where her interlocutors have recently started a privately owned and governed town called Ave Maria.