Thursday, March 30 to Saturday, April 1, 2017
Stanford University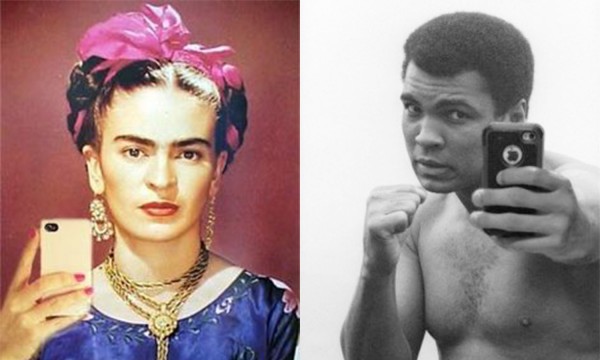 Conference Theme
People seek out exposure at one moment and run from it the next. As a source of hope, exposure promises forward movement, growth, benefit, the idea that something better will come from positive attention. A contract, a job, a resolution. However, as a linchpin of vulnerability, exposure is a daunting beast, one which can trigger episodes of violence, racism, incarceration, shame, ruin, disease, and the like. Internet revelations that won't go away. The outing of sexual orientation. Discovery of visa violations. There are dealmakers who profit off such painful forms of exposure, and there are professionals who make a livelihood managing them—politically, scientifically, ethically. The American Ethnological Society takes up exposure at its 2017 annual spring conference.
Welcoming anthropology and other scholarly disciplines, this conference encourages presentations that treat exposure as a ground for making sense of urgent issues in the world today, presentations that tackle exposure as either topic or method. Exposure has long been part of many a knowledge maker's toolbox, and it is certainly indispensable today for whistleblowers, community activists, and investigative journalists who use exposure for their progressive projects of speaking truth to power. Over the years, no less now in the era of WikiLeaks, anthropologists have strived to mobilize methods of exposure for human enhancement, to illuminate otherwise unseen forces of domination with the hope of fostering new political potentials. AES's 2017 conference asks, in different sociocultural contexts, how is exposure currently undergoing transformation, how is its normalization shifting with rapid changes in technology, how is exposure morphing in relationship to affective economies, how have anthropologists historically handled exposure, and what new work must be done in and outside of the academy in order to better understand as well as influence the shifting authority of this keyword in people's lives?
AES17 will celebrate formats of exposition—tried or untested—holding out promise to conjure, visualize, and broadcast new reflections on exposure, its histories, processes, discourses, sentiments, and transformational effects.
Program
Panels and roundtables
Click here to view Google Doc: https://goo.gl/JRFGeR
Schedule of Special Events
Thursday, March 30
Pre-conference Professionalization Workshops
1:00-2:30 PM (FULL)
How to publish your first major journal article
Host: Niko Besnier, editor-in-chief of American Ethnologist
3:00-4:30 PM (FULL)
How to transform your dissertation into a monograph
Hosts: Michelle Lipinski, acquisitions editor, Stanford University Press; Reed Malcolm, acquisitions editor, University of California Press)
3:00-4:30 PM (New workshop, spots available)
Teaching in the Trumpocene
How does teaching in the Trumpocene challenge us to rethink our practice in the classroom? How can we craft our classes to best prepare students to live, think and act in the current moment? Undergraduate anthropology students are our largest public audience. This workshop will explore the tools anthropology has to offer them as they navigate college and their futures. Host: Ken Guest, Professor, Department of Sociology & Anthropology, CUNY, and author of Cultural Anthropology: A Toolkit for a Global Age.
How to sign-up for workshops?
Workshop sign-up can be done online. New AES17 registrants can add workshops at the time of conference registration; existing registrants can log in to their AnthroGateway account, click on "Add Workshop/Event" on the left toolbar, locate the AES 2017 meeting that appears and click on "Add Workshops." As with all AES17 workshops, payment of $20 is due at the time of sign-up for workshops to guarantee your spot, although this sum will be refunded after attendance at the event is confirmed.
Conference Begins
Opening evening venue: Thursday evening's main events (plenary, reception, and town hall) will be held at Stanford's Old Union Clubhouse.
5:00-6:30 PM
Plenary talk by Didier Fassin, "Blow-Up: Exposing through Ethnography". Plenary will start at 5PM in the Clubhouse's 2nd floor ballroom
6:30-7:30 PM
AES Reception
8:15-10:30 PM
Student Mixer @ local Palo Alto bar (free shuttle provided)
7:30-9:00 PM
Town Hall: "Anthropologists in a Trump Era: Academics, Advocates, and Activists"
Friday, March 31
12:00-1:00 PM
AES Solidarity Lunch
The Treehouse, Tresidder Memorial Union
Join a gathering for graduate students of color, indigenous students, women, queer, trans, and gender nonconforming students, and students with disabilities to connect and enjoy a low-key conference break! (This is primarily a social gathering, but we can make space for sharing strategies and debriefing too). The Treehouse is wheelchair accessible and sells food. Contact and organizer: Alix Johnson, albajohn@ucsc.edu
5:00-6:30 PM
Plenary talk by Deborah Thomas (Univ. of Pennsylvania), "Exposure, Complicity, Repair"
6:40-6:55 PM
Free shuttle to HanaHaus in downtown Palo Alto
7:00-9:30 PM
Dinner Roundtable at HanaHaus (FULL)
Natalia Almada and her films in conversation with Anand Pandian (Johns Hopkins) and Angela Garcia (Stanford)
(Free dinner and cash-bar. Lots of time for socializing before, during, and after roundtable. Venue has a limited capacity, though, so sign up early for a spot via the conference registration system.)
Saturday, April 1st
1:00-2:30 PM
Plenary talk by Hugh Gusterson (George Washington Univ.), "Homework"
Parsons Prize Ceremony
2:30-3:00 PM
Post-plenary reception
3:10-4:55 PM
Last set of panels and roundtables
5:00 PM
Conference concludes
9:00-11:00 PM
AES Grad Student Meet-up
Rose and Crown Pub, 547 Emerson St., Palo Alto
How to Register
Interested in attending AES17? Please join us! You don't have to be delivering a paper to attend our many panels, workshops, and plenaries. You'll need to register, though. Here's how:
Follow the link below to the American Anthropological Association's Section Meeting Registration webpage: https://secure.americananthro.org/eweb/DynamicPage.aspx?Site=AAAWeb&WebKey=ced2aab5-ccd7-4f28-bd95-01edee542f5e
Find the listing for the "American Ethnological Society (AES) 2017 Spring Conference" and click on"Register."
You will be asked to either create an account or login with your existing AAA account to register. You do not need to become a member of the AAA or the AES to register for the conference.
Confirm the registrant and badge information, and select our meeting next when asked to select the meeting (question #3).
Select the registration type and any special events, such as the Saturday Banquet.
Click "add to cart" at the bottom right and proceed to payment.
You will receive two receipt emails from the AAA, not from us. The link to the submission portal is on the second email. Please be sure to check any spam or "clutter" folder on your email client for the email from the AAA.
If you have any difficulties in creating or logging into your existing AAA account or in registering for the conference, please contact the AAA directly (aaameetings@americananthro.org) for assistance.
Questions? Contact conference organizer and AES Councilor Matthew Kohrman at aesconf2017[at]gmail[dot]com.
Housing
Two excellent housing options available, well below market-rates. Supplies are limited and the conference's room blocks expire soon, so please book your room as early as possible.
Stanford Guesthouse (in stunning foothills)
$155/night for a room sleeping two people (tax free), includes the following free items: breakfast, 24-hour parking, wifi, and shuttle to campus. To reserve rooms, go to https://ussg.webhotel.microsdc.us/ and click the "Check Availability" button. Once the window opens, enter your room needs and the Group Code: AETHNOSOC0317. Cutoff date for room block is earlier than Cardinal Hotel. Cutoff date is Feb. 7, 2017.
Cardinal Hotel (downtown Palo Alto)
As low as $119/night per room. Free wifi and shuttle to campus. Rates lower Friday and Saturday nights, higher Thursday night. To reserve rooms, go to http://goo.gl/JGCF5a (Group Code: AES2017 already pre-entered). Cutoff date for the conference's room block is Feb. 28, 2017.
Additional Information
Badges, Final Program, & On-site Registration
Conference Check-in Desk Hours
(outside Building 50)
Thursday: 12:00 PM – 5:00 PM
Friday: 7:30 AM – 4:30 PM
Saturday: 7:30 AM – 3:00 PM
Printed copies of AES17's final program, conference badges, and on-site registration will be available starting noon, Thursday, March 30th, at the conference check-in desk, which will be located at building 50, home of Stanford's Anthro. Department.
Location of Panels
The university's Main Quad will be the roost for all panels. Panels will occur in classrooms in or near the Anthro. Department, where you'll find the AES17 check-in desk (see above). We are now finalizing room assignments for panels, workshops, and plenaries. Room assignments will be printed in the final program.
Helpful App
Consider downloading the "Stanford Mobile" app, which offers useful info like maps, schedules of free shuttles, and dining locations.
AES17 Free Shuttle Services
The Marguerite
Stanford has a fleet of free shuttles – called the Marguerite – that run regularly Monday-Friday (with lesser service on weekends). The "Palo Alto transit center" is the closest stop for the Cardinal Hotel. Marguerite service also extends up to the SU Guesthouse, and the Guesthouse has its own small van seating 5 people. In terms of the nearest drop off spots on campus for reaching Building 50 of the Main Quad (the conference venue), we recommend either the "Oval/Serra Mall" or the "Faculty Club".
Key Marguerite Lines for you to consider:
Weekdays
Line "P": express running from Palo Alto Transit Center to the Oval every 5-10 minutes in the morning, every 10-20 minutes mid-day, every 5-10 in late afternoon. 6:30AM-9:20PM
Line "SLAC": running from Guesthouse to the Oval/Serra Mall every 20 minutes 7:38AM-8:35PM (first morning run won't arrive the Oval/Serra Mall until 8:05)
Weekends
"Shopping Express": hourly service, from Palo Alto Transit Center to the School of Med. (5-10 minute walk to Main Quad).
Charter vans that we have booked:
Thursday Evening, March 30
For those attending the grad student mixer, this shuttle will begin with a run from the Faculty Club at 8:15 PM to the Cal. Ave. drinking hole, the Nut House. The shuttle will then pick up twice at the Nut House driving to the Cardinal Hotel and onto the SU Guesthouse. Departing times from the Nut House will be 9:45 and 10:45 PM.
Friday Evening, March 31
To get people from the afternoon plenary down to the evening roundtable at the Hanahaus, this shuttle will initially make two runs from the Faculty Club to the HanaHaus. The first run will depart the Faculty Club at 6:30PM. Later in the evening, the shuttle will make two trips from the HanaHaus to the SU Guesthouse; departures from the HanaHaus will be 9 PM & 10PM.
Saturday Morning, April 1
7:00am -10:00am
Shuttle runs a continual figure 8 loop from SU Guesthouse to Faculty Club to Cardinal back to Faculty Club then back to SU Guesthouse.
Saturday Afternoon, April 1
2:30pm – 5:30pm
Shuttle runs a continual figure 8 loop from SU Guesthouse to Faculty Club to Cardinal back to Faculty Club then back to SU Guesthouse. Last run will depart from Fac. Club at 5:15 (heading to Cardinal Hotel and then directly to
Guesthouse).
Parking
Parking regulations on campus are enforced weekdays. Some metered spots near the Main Quad can be found on the far side (northeast) of the Oval. Otherwise, the closest lot to the Main Quad with a large number of metered spots is on the southern edge of the Tresidder Union (lot #: L-39). Parking is free on Saturdays, including in all "A" permitted spots.