December 4-6, 2014
Washington D.C.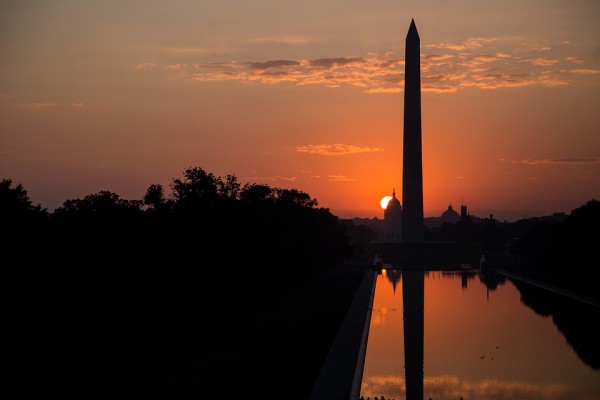 Business meeting
Please join us Saturday, December 6, 1:00 to 2:15 pm, in the Marriott's Washington Room 2 for a panel discussion with Susan Coutin (UC Irvine), Ruth Gomberg-Muñoz (Loyola U Chicago), and Daniel Goldstein (Rutgers U) on "Anthropology and Immigration Reform." We will also present the 2014 Senior Book Prize and welcome Niko Besnier, who will become AE editor in July 2015.
Invited Sessions
See http://aaa.confex.com/aaa/2014/webprogram/AES.html for a complete list of AES events.
AES Invited Sessions for 2014
ANTHROPOLOGICAL APPROACHES TO LAW, GENDER, AND HUMAN RIGHTS: PAPERS IN HONOR OF SALLY ENGLE MERRY. Cosponsored by APLA; organized by Ram Natarajan (New York U) and Amy L Field (New York U)
GLOBAL KNOWLEDGE I. Organized by Tobias Rees (McGill U)
PRODUCING AND ENVISIONING THE ANTHROPOLOGY OF TOURISM (PART II): ON PRESENT AND FUTURE TRAVEL OF HOSTS, GUESTS, AND ANTHROPOLOGISTS OF TOURISM. Cosponsored by AAA Executive Program Committee; organized by Quetzil E Castaneda (OSEA Open School Ethn Anth).
ETHNOGRAPHY AND ITS PUBLICS. Organized by Didier Fassin (Institute for Advanced Study).
CAREFUL CONSIDERATION: EXAMINING NOTIONS OF CARE WITHIN AND TOWARD ETHNOGRAPHY. Cosponsored by Society for Medical Anthropology; organized by A. Elizabeth DeLuca (U California-Irvine) and Aaron T Seaman (U Chicago)
LABOR, LAW, AND CULTURES OF MOBILIZATION: (CO)PRODUCING ANTHROPOLOGICAL NARRATIVES OF STRUGGLE AND INEQUALITY. Cosponsored by Society for the Anthropology of Work; organized by Sian Lazar (U Cambridge)
THE COEFFICIENT OF WEIRDNESS: PARANOIA, CONSPIRACY, AND THE UNINTELLIGIBLE IN RATIONAL INSTITUTIONS. Cosponsored by APLA; organized by Leo Coleman (Ohio State U) and Noelle J Mole (New York U).
Graduate-Student Workshops: Andrew Hernann (AES Graduate Student Representative) has organized the following wonderful slate of graduate-student workshops at the AAA meetings. Space is limited. Look here for details on each workshop and information on how to apply for a spot.
Teaching Intro
Strategies for Reaching our Largest Public Audience. Facilitator: Kenneth Guest (Baruch College CUNY/AES Treasurer)
Ethnography for the 21st Century. Facilitators: Joseph Masco (University of Chicago) and Ken Wissoker (Editorial Director, Duke University Press).
Publishing in Anthropology: Tips on Academic Writing and Peer Review. Facilitators: Angelique Haugerud (Editor, American Ethnologist/Rutgers University), Catherine Besteman (AE editorial board member/Colby College), Eric Gable (AE book review editor/University of Mary Washington)
Writing Violence. Facilitators: Carolyn Nordstrom (Notre Dame University), Sally Engle Merry (New York University)
Bridging the Gap: On Anthropology and Islamic Studies. Facilitators: Engseng Ho (Duke University), Andrew Shryock (University of Michigan), Mandana Limbert (Queens College, CUNY)